GOP Butt Plugs Are Accurate 3D Renderings Of Gallup Poll Data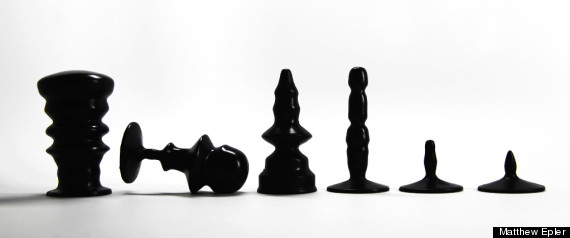 These are 3D renderings of each GOP candidate's vote-approval rating in this year's presidential campaign.
They're also functional sex toys.
Matthew Epler had run out of ideas when his telecommunications professor at New York University gave him the assignment of representing data in a way that doesn't bore the average Joe to death.
That is, until an ad for butt plugs popped up on his computer -- he swears he's not a creep and was on a music site.
The result: "Grand Old Party" butt plugs.
"Of course everybody in class looked at me like I was crazy," he said. "But when I brought the final casts to class and passed them around, people loved it."
Epler's not changing his career path anytime soon -- his deviation into sex toys is all in good fun.
"I can't remember the last time I bookmarked a database and actually went back," he said. "We need to find a way to change that because data is powerful."